4 Important Reasons to Seek Immediate Auto Accident Treatment
4 Important Reasons to Seek Immediate Auto Accident Treatment
Written By Preferred Medical and Rehab on October 6, 2020
---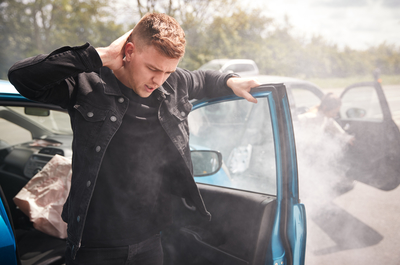 Did you know that next to falls, transportation-related accidents are the second leading cause of serious injuries that require acute care in Alaska? Acute care is defined as the short-term treatment of severe injury or illness. Unfortunately, many of those seeking auto accident treatment fall into this category due to not seeking immediate help following their accident.
What to Do After an Auto Accident
It doesn't matter how severe your auto accident may have been; you need to make sure your health and wellbeing are attended to. Even the smallest of fender benders can lead to conditions such as whiplash, which can worsen over time if auto accident treatment isn't immediately sought out.
So, what should you do after an auto accident? Seek out a professional who can conduct a full wellness check, such as a chiropractor or your primary care provider.
4 Crucial Reasons to Consider Chiropractic Treatment After an Auto Accident
If you are on the fence about seeking out auto accident treatment, here are four crucial reasons you'll want to reconsider:
1. A Chiropractor Can Check for Hidden Injuries
Even the most minor auto accidents can lead to injuries. In fact, many individuals walk away from fender benders thinking they are entirely unscathed only to find out days or weeks later that they've been suffering from hidden injuries, such as whiplash.
A chiropractor will conduct a full physical examination of your musculoskeletal system to look for these types of hidden injuries so you can receive the necessary treatment.
2. Chiropractic Care is a Non-invasive Method for Managing Inflammation
One of the primary roles of chiropractic is to help a patient manage inflammation. A chiropractor will use several non-invasive methods for managing any inflammation that is likely causing you pain.
3. Proper Auto Accident Treatment Ensures Correct Healing
Getting auto accident treatment right away ensures that your body starts the healing process correctly. If you wait, you could sustain further injuries or end up with a severe, acute condition requiring more intensive treatment.
4. A Chiropractor Can Properly Document Your Injuries
Finally, if you seek out auto accident treatment immediately following your accident, your chiropractor can document all injuries sustained, which could become necessary when filing a claim with your insurance or against the other party involved.
Auto Accident Treatments in Anchorage, AK
No matter how severe your accident, you need to seek out auto accident treatment. The team at Preferred Medical and Rehab are here to help diagnose any injury and get you on the road to healing.
To schedule an appointment, simply call our office at (907) 333-6525 or use our online scheduling tool.

Posted In: Chiropractic Whiplash Treatment Auto Injury Treatment