5 Ways to Avoid Hiking Injuries
5 Ways to Avoid Hiking Injuries
Written By Preferred Medical and Rehab on May 21, 2021
---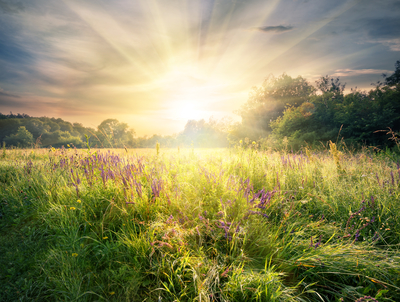 With over 700 trails across the state, Alaska offers stunning views while getting a great workout. In order to enjoy such an experience to the max, hikers need to be wholly prepared and properly equipped. Preferred Medical and Rehab in Anchorage and Midtown have five ways to avoid hiking injuries.
1: Use the Right Backpack
The best measurement when fitting a backpack is torso length. Yes, you need to figure out capacity and features best suited to the type and distance of your hike, but the bottom line is it needs to fit your back just right so it fits snugly against your back and hips. Torso length is measured from your C7 vertebra (the one level with your shoulders to the top of your hip bones.
2: Avoid Twisting and Bending While Wearing Your Backpack
Strapping extra weight on your shoulders changes your center of gravity and the way your body has to move to maintain balance, thus making it easier to fall. Both twisting and bending can cause injury as that added weight presses down on your body in ways the human body isn't designed to sustain. Remember to remove your backpack whenever you need to bend over.
3: Avoid Overloading Your Backpack
Too much weight strains your muscles and joints. Backpack technology has come a long way, creating lighter yet still durable backpacks. Learn from hiking experts how to pack only what you need for the length of your hike.
4: Shop Around for the Perfect Hiking Boots
One of the most important choices you'll make is picking out your hiking boots. You need boots that match the intensity of your hike. Some boots are ideal for day trips while others provide that extra grip and shock absorption to support the extra load of a longer trip. Hiking boots also need to be snug everywhere while accommodating orthotics (if you have them). The right boots help you avoid sprains and strains.
And break those bad boys in before your first trip!
5: Prepare Your Body for the Hike
Hiking is scalable for everyone, from beginner to expert, but the bottom line is you need your body prepared for the hike. You need to build strong muscles, stretch regularly to keep them loose and optimize blood flow, and definitely come see us to help you loosen up, show your back and joints some chiropractic love, and provide expert advice on how to care for any areas that might need extra attention with at-home stretches/exercises.
Get Expert Chiropractic Care and Hiking Guidance in Anchorage
Preferred Medical and Rehab has been serving Anchorage and nearby surrounding areas with quality Chiropractic care since 1978. We now offer a wide array of services that are designed to not only treat pain, but fully restore patients back to wellness so you can get back to doing the things you love the most.
We personalize treatment plans to fit your unique needs, focusing on rapid pain relief, restorative recovery, and getting you back on the trail fast. Whether you need physical therapy, treatment for joint pain, or stem cell treatment for a torn tendon or ligament, the team can help.
Have questions or need to schedule an appointment? Call our East Anchorage office at (907) 333-6525 or our Midtown office at (907) 802-2442, or go online and fill out our contact form.

Posted In: Chiropractic Hiking Injuries