Car Accident Injury Symptoms - When to Get Auto Injury Treatment
Car Accident Injury Symptoms - When to Get Auto Injury Treatment
Written By Preferred Medical and Rehab on September 28, 2020
---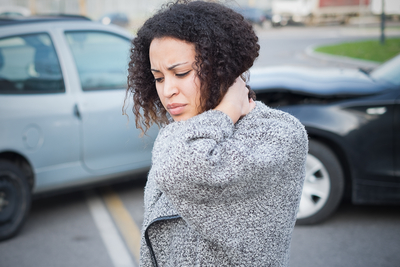 One of the most traumatic experiences you can have is an auto accident.
Even a minor collision can have an adverse effect on your body, particularly your back and neck.
Today, you'll learn about some symptoms that indicate you need to see an Anchorage chiropractor for auto injury treatment right away.
Common Injury Symptoms After an Auto Accident
After an accident, you might experience the following:
Headaches
Neck and shoulder pain
Bruising
Numbness or tingling
Abdominal pain
Swelling
Mood changes
Ringing in your ears
Dizziness
Blurry vision
Difficulty concentrating
Memory issues
It isn't uncommon for some symptoms to be delayed, too. Several days later, you might notice:
Headaches
Back pain
Abdominal pain or swelling
Numbness
PTSD
Changes in personality
Changes in physical function
How Auto Injury Treatment in Anchorage Can Help
After an accident, your body will go through an inflammatory response, and scar tissue will develop. An accident can also lead to spinal misalignment.
Without treatment, you're at risk of long-term pain and damage. Scar tissue and spinal misalignment can lead to inflexibility, loss of mobility, and pain. Because of this, other parts of your body will start to overcompensate, causing further pain, loss of mobility, and a higher risk of further injury.
Your Anchorage chiropractor can prescribe an auto injury treatment plan that includes therapies such as:
Massage therapy
Exercises and stretches to do at home
The combination of therapies in your car accident treatment plan will help you heal faster, thereby reducing your pain and your risk of long-term issues.
Choose the Team Willing to Give You the Time You Need
The team at Preferred Medical and Rehab will take the time to explain all of your treatment options and why they recommend certain ones for your unique needs. They'll take the time to ensure your questions are answered, and you feel good about proceeding with your car accident treatment plan.
If you've been in a car accident, it's imperative that you see an Anchorage chiropractor right away. Make sure you choose the team that's going to walk you through the process from start to finish compassionately.
Are you worried you might have whiplash or permanent damage after a car accident? Call our office right away at 907-333-6525 to schedule a car accident treatment appointment.

Posted In: Chiropractic Whiplash Treatment Auto Injury Treatment