How a Knee and Shoulder Injection Can Ease Your Joint Pain
How a Knee and Shoulder Injection Can Ease Your Joint Pain
Written By Preferred Medical and Rehab on July 29, 2020
---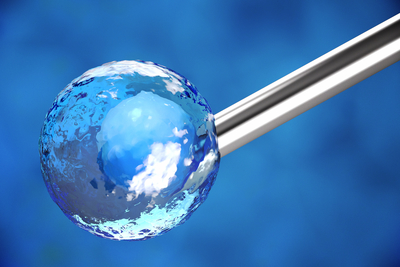 Tens of millions of people suffer from joint pain.
Knee and shoulder pain can cause other parts of your body to overcompensate, leading to further damage and pain.
Fortunately, with a knee or shoulder injection from your Anchorage chiropractor, you can find relief, improve function, and prevent injuries down the road.
3 Types of Injections – Which Shoulder or Knee Injection Is Best for You?
When you see your Anchorage chiropractor for knee or shoulder pain, they're going to take your unique needs into account. Here are three common injections that your chiropractor might discuss with you.
1. Corticosteroid Injections
A common shoulder and knee injection option is a corticosteroid injection and is typically the first line of defense against joint pain and osteoarthritis.
A corticosteroid is a synthetic drug that mimics the body's stress hormone cortisol. It works by suppressing the immune response and decreasing inflammation. High levels of inflammation can damage healthy tissues and lead to pain.
Patients experience relief for several months after the injection.
2. Hyaluronic Acid Injections
If a corticosteroid injection is contraindicated or doesn't work, this is the next course of action. Generally, these injections are approved only as a knee injection.
Chemically, hyaluronic acid is similar to knee joint fluid, providing improved lubrication and shock absorption.
Unfortunately, this type of injection is not recommended for people with diabetes, as it can raise blood sugar levels.
Relief from this type of knee injection lasts up to five months.
3. Platelet-Rich Plasma Injections
Use to treat osteoarthritis pain, platelet-rich plasma (PRP) injections use your own blood to promote healing. Blood platelets contain growth factors that help heal soft tissues and reduce inflammation. Because your blood is used, side effects are very low.
Preferred Medical and Rehab – Providers Who Have Your Best Interests at Heart
Drs. Hedges, Murdoch, Krieg, and Ms. Duffy don't just want to get you out of pain. They want to do all they can to prevent it in the first place.
To that end, they'll create a treatment plan that includes a shoulder or knee injection to reduce pain but also recommend further treatment. Their recommendations can include stretches, massage therapy, exercises, and chiropractic treatment.
The combination of treatment will help keep you feeling healthy and strong now and into the future.
Ready to do something about your joint pain? Contact our team at 907-333-6525 to schedule a consultation.

Posted In: Chiropractic Knee Pain Treatment Joint Pain Knee Injection Shoulder Injection