How Your Chiropractor Can Help You Avoid Hiking Injuries in Anchorage
How Your Chiropractor Can Help You Avoid Hiking Injuries in Anchorage
Written By Preferred Medical and Rehab on June 5, 2020
---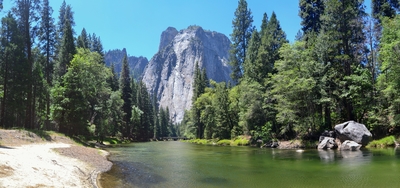 Alaska offers some of the most incredible hiking opportunities in the world.
Plus, while you're enjoying the breathtaking beauty of your natural surroundings, you're also getting a great workout.
However, more than one hiker has fallen victim to an injury while on their excursion. The team at Anchorage Spinal Care has some suggestions that can help you avoid that fate.
Avoid Hiking Injuries: 5 Tips from Your Anchorage Chiropractor
It doesn't take much to sustain an injury whether you're skiing in winter or hiking during the spring and summer months. You can take steps to reduce your chances of injury, though. Here are a few.
1. Improve Your Overall Fitness Level First
Strong muscles and good cardiovascular health, as well as good balance and flexibility, are important factors in injury prevention. Spend some time working out at home first. Combine cardio training with strength and flexibility exercises.
2. Stretch Before Setting Out
Stretching makes your body more pliable and reduces your risk of injury. Take five to ten minutes before heading out on a hike to stretch. Also, make sure to stretch after you've taken a break during your hike.
3. Wear the Right Shoes
Good hiking shoes or boots have soles with a good grip, which will help prevent slipping and falling.
4. Reduce the Weight of Your Backpack
Too much weight strains your muscles and joints. Carry only what's necessary. Trade-in your old, clunky hiking backpack for a lighter version.
5. Always Stay on a Designated Trail
Trails are there for a reason – they protect you and the environment. Step off the trail and you risk damaging/killing certain types of plants or animals. Additionally, the trail has fewer injury-inducing variables, like uneven surfaces, holes, and tree roots.
Your Anchorage Chiropractor Can Ease Hiking Pain
What should you do if you sustain a hiking injury? Contact your Anchorage chiropractor right away. Dr. Chad Hedges and Jill Jasinski can provide you with a custom treatment plan that will help you heal, reduce your pain, and get you back on the trail fast. Whether you need physical therapy, treatment for joint pain, or stem cell treatment for a torn tendon or ligament – the team can help!
Experiencing pain after a hike? Contact us right away at 907-333-6525 to schedule an evaluation.

Posted In: Chiropractic Hiking Injuries