Massage Therapy for Stress Reduction
Massage Therapy for Stress Reduction
Written By Preferred Medical and Rehab on January 7, 2022
---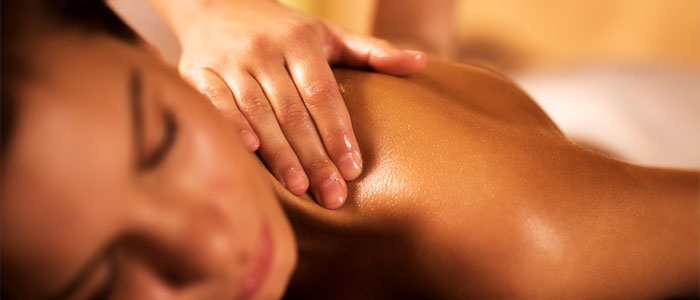 In our busy modern world, it's easy to accumulate excessive amounts of stress. In addition to wreaking havoc on your mental health, it can also have adverse effects on your body. With our professional massage therapy treatments at Preferred Medical and Rehab in Anchorage, AK, you can protect yourself from the harmful effects of stress and enjoy an elevated state of well-being.
What is massage therapy?
Massage therapy is an age-old, non-invasive technique that promotes holistic healing. It involves the application of pressure to the muscles throughout your body in order to encourage relaxation and relieve tension. A deep tissue massage is able to penetrate below the skin, reaching the fascia, or connective tissue, that holds your joints, organs, and bones in place.
Our experienced staff are trained in the finer points of anatomy and physiology, so they can determine the parts of your body that would most benefit from a massage therapy treatment.
What types of massages do you provide?
At Preferred Medical and Rehab, we are one of the only practices in the area to provide advanced massage techniques in addition to regular and deep tissue massage treatments. Our licensed massage therapists are certified to perform gua sha, which uses special tools to relieve pressure; cupping, which creates suction for powerful stress relief; and instrument-assisted soft tissue mobilization, which promotes a higher level of relaxation as well as improved circulation.
What are the benefits of massage therapy?
In addition to the reduction of stress, massage therapy offers a host of other benefits. Deep tissue massage has been shown to provide relief from back pain, enhance athletic performance, lower blood pressure, promote circulation, decrease anxiety, and reduce inflammation. Massage therapy can also help patients recover from injuries more quickly and improve the ability of your central nervous system to send the proper signals throughout the body.
Schedule a Massage Therapy Appointment
Relieve your stress and achieve an elevated state of well-being with our massage therapy services at Preferred Medical and Rehab. To schedule an appointment, call (907) 333-6525 or send us a message here.

Posted In: Massage Stress Relief