Picking the Right Joint Injection for You
Picking the Right Joint Injection for You
Written By Preferred Medical and Rehab on June 21, 2021
---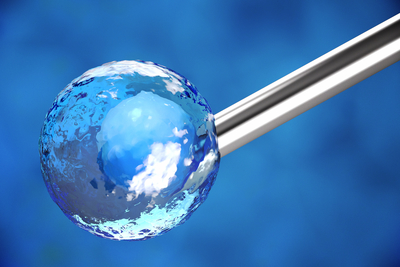 When working to avoid surgery, main people turn to injections to reduce inflammation and treat joint pain. Preferred Medical and Rehab in Anchorage and Midtown offers both sarapin and cortisone. Here's some helpful information to help you understand which injection might be right for you.
The Sarapin Injection
Sarapin excels at targeting a group of nerves called the C fibers. Instead of numbing the pain like a local anesthetic, sarapin quells inflammation and nerve pain without destroying any tissue.
The huge advantage is that it doesn't have any known negative side effects and provides lasting relief. Sarapin is commonly used to treat sciatica, and pain in the hip, back, neck and arms.
The Cortisone Injection
Cortisone is a steroid used to treat both target and widespread areas causing pain. Cortisone provides fast pain relief and a single shot generally has little to no negative side effects. Cortisone is ideal for quick results and short-term treatment since prolonged use is associated with a variety of adverse side effects.
Cortisone is commonly used on the ankle, knee, hip, shoulder, spine and wrist.
Get Quality Joint Injections in Anchorage
Preferred Medical and Rehab has been serving Anchorage and nearby surrounding areas with quality Chiropractic care since 1978. We now offer a wide array of services that are designed to not only treat pain, but fully restore patients back to wellness so you can get back to doing the things you love the most.
We personalize treatment plans to fit your unique needs, focusing on rapid pain relief, restorative recovery, and getting you active again. We have staff specialized in administering joint injections.
Have questions or need to schedule an appointment? Call our East Anchorage office at (907) 333-6525 or our Midtown office at (907) 802-2442, or go online and fill out our contact form.

Posted In: Chiropractic