Promoting Overall Wellness Through Chiropractic Care
Promoting Overall Wellness Through Chiropractic Care
Written By Preferred Medical and Rehab on March 7, 2022
---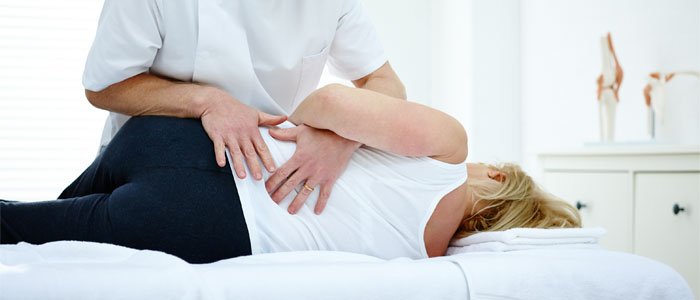 Much of chiropractic care focuses on preventative care and promoting overall wellness without the use of unnecessarily invasive procedures. When one part of your body suffers, it can have a ripple effect throughout the rest of your body, affecting not only your physical health, but also your mental health and overall wellbeing. A chiropractor can develop a comprehensive wellness program through chiropractic care that will address the whole body, rather than just one part.
In fact, the Council on Chiropractic Education has recommended since 2007 that US chiropractic colleges implement health and wellness standards into their already rigorous and lengthy courses of study.
What Is Overall Wellness?
You may have noticed that you are hearing the term "wellness" or "overall wellness" a lot more recently. This is because there has been a genuine shift in the medical community of late to address the whole human being, rather than just the one part of the body that is ailing. Overall wellness is really as simple as it sounds – being in tune to and caring for all parts of your being, including your mind, body, and spirit.
Attending to your overall wellness is also a great method of preventative care. If you are in the practice of caring for your mental and emotional health as well as your physical health, you're less likely to suffer symptoms of stress, insomnia, depression, and other issues that can affect your long-term physical health. Visiting a chiropractor near you in Anchorage is the first step towards addressing chiropractic care for overall wellness for your whole body.
How Does a Chiropractor Promote Overall Wellness?
Chiropractic care from a chiropractor near you includes treatment options for everyday aches and pains, as well as specialized, non-invasive treatment options for other chronic conditions like injuries, headaches, lower back pain, neck pain, and muscle stiffness. A chiropractor will do a full health assessment at your first appointment, in order to understand the immediate issues bothering you, as well as anticipating what course of treatment may prevent other issues from arising in the future.
Common chiropractic treatments that focus on promoting overall wellness include massage therapy, chiropractic adjustments, physical therapy, pain treatment and management, spinal decompression, hydrotherapy, and acupuncture. A chiropractor near you can determine which combination of treatments will best help you on your journey to overall wellness.
How to Find a Chiropractor Near You
Dr. Hedges uses evidence-based treatment in a multi-disciplined office, a one-stop shop, where the doctors work together to use medical and chiropractic care. With our convenient location in Anchorage, Preferred Medical and Rehab is the go-to place for chiropractic care and medical services.
If you're ready to learn more about how chiropractic care from a chiropractor near you can help you achieve overall wellness, call Dr. Hedges at Preferred Medical and Rehab today at (907) 333-6525 or schedule an appointment online.

Posted In: Chiropractic Headache Stress Relief