The 101 on Trigger Points and Pain Relief
The 101 on Trigger Points and Pain Relief
Written By Preferred Medical and Rehab on July 21, 2021
---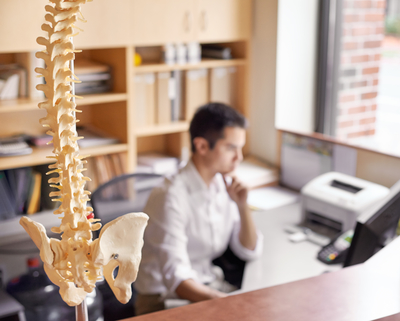 Trigger points are a knot of muscle that cause pain, often leading to decreased range of motion. They can manifest as tinnitus, tension headaches, joint and low back pain. Oftentimes, the trigger point is in one place while pain flares up elsewhere.
Preferred Medical and Rehab in Anchorage and Midtown offer trigger point injections to help provide pain relief. It's a widely accepted and popular method and backed by research.
The 101 on Trigger Points
Trigger points often occur in muscles regularly used to maintain posture. They develop due to injury, repetitive motions, or lack thereof. Top culprits include poor posture, prolonged inactivity, poor sleep, nutrient deficiencies, and poor joint health. People with desk jobs are particularly prone to developing trigger points.
Signs of having developed a trigger point are chronic pain in a specific area and loss of range of motion. Range loss can set in gradually, making it hard to notice, especially if you've been dealing with a trigger point for a long time.
Treating Trigger Points With an Injection
Trigger point injections work by relaxing the contracted myofascial tissue that's forming the trigger point. Injection ingredients include saline, a local anesthetic, and sarapin. When correctly delivered to the exact site of your trigger point, pain relief is immediate. In some cases, a second injection is needed to relax the contracted tissue.
Trigger point injections excel at providing long-term pain relief that lasts longer if you develop these home habits:
Perform relaxation techniques
Complete a short routine of daily stretches that include a full range of movement
Improve your posture while standing and sitting
Avoid repetitive tasks or postures that lead to muscle pain
Alter your workspace to improve ergonomics
Address dietary imbalances
Listen to your body and massage trigger point areas if they develop
Get Expert Chiropractic Care for Trigger Points in Anchorage
Preferred Medical and Rehab has been serving Anchorage and nearby surrounding areas with quality Chiropractic care since 1978. We now offer a wide array of services that are designed to not only treat pain, but fully restore patients back to wellness so you can get back to doing the things you love the most.
We personalize treatment plans to fit your unique needs, focusing on rapid pain relief, restorative recovery, and getting you back on the trail fast. Whether you need physical therapy, treatment for joint pain, or stem cell treatment for a torn tendon or ligament, the team can help.
Have questions or need to schedule an appointment? Call our East Anchorage office at (907) 333-6525 or our Midtown office at (907) 802-2442, or go online and fill out our contact form.

Posted In: Chiropractic Trigger Point Injections