Top 5 Benefits of Deep Tissue Massage Therapy
Top 5 Benefits of Deep Tissue Massage Therapy
Written By Preferred Medical and Rehab on November 6, 2019
---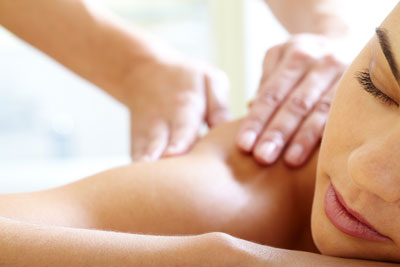 Massage therapy has been known to alleviate a variety of problems, from muscle pains to stress. At Preferred Medical and Rehab, deep tissue massage is a beneficial cure for a variety of issues, including stress.
Five Benefits of Massage Therapy for Stress
Deep tissue massage is different in a variety of ways compared to a regular massage that you would receive in a spa setting. A deep tissue massage in a chiropractic office involves a more forceful application of pressure on a focused area that gets deep down into the skin and tissues which affect joint and muscle pain.
Chiropractic deep tissue massage therapy involves a multitude of benefits that will alleviate aches, pains, and other problems that may cause stress.
Relieves Pain
Back discomfort, arthritis, and all other sorts of associated pain may be relieved by deep tissue massage by getting to the source. Deep tissue massage works its way into the joints and muscles that are the source of pain.
Recover from Present Injuries
Deep tissue massage may make it easier to recover from present injuries by using applied pressure to the injured muscles and deep tissues. This treatment can also prevent future injuries as well by continuing a deep massage regimen.
Enhances

Physical/Athletic Performance
Because deep tissue massage works into the joints and muscles, it can also enhance physical activity by lessening pain and improving mobility.
Improves Posture
Not only can deep tissue massage enhance joint mobility and flexibility, but it can also improve sitting and standing posture. Deep tissue massage relaxes the muscles, which results in proper alignment and reduces slouching.
Reduces Stress
Relief from pain, increased healing, enhanced physical activity, and improved posture improves quality of life, which can reduce stress – both physical and mental.
Visit Anchorage to Treat Stress with Deep Tissue Massage
Preferred Medical and Rehab can cure all your aches and pains through deep tissue massage. Make an appointment to get on the right track to feeling better.
To make an appointment, call (907) 333-6525 or visit the website.

Posted In: Massage