Treat Joint Pain with Preferred Medical and Rehab Chiropractic Services
Treat Joint Pain with Preferred Medical and Rehab Chiropractic Services
Written By Preferred Medical and Rehab on January 6, 2020
---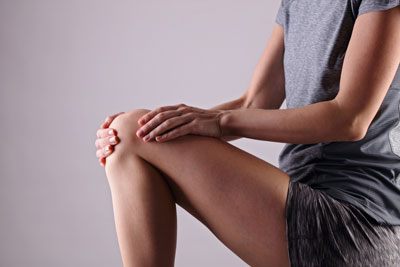 Joint pain can be a debilitating issue during everyday life. Osteoarthritis is the leading cause of joint pain in older adults. At Preferred Medical and Rehab, we can help resolve this painful disease with the use of chiropractic treatment.
Top 5 Effective Joint Pain Treatment Options
Joint pain is caused when cartilage in the joints is worn down over time. The longer joint pain symptoms such as swelling, stiffness, tenderness, and grating at the site persists, the worse symptoms may become.
In the later stages of osteoarthritis, bone spurs can develop, harming remaining cartilage. This eventually causes less to no protection, producing a painful rubbing of bone-on-bone contact.
There are 5 main treatment options Preferred Medical and Rehab offers patients to treat and even cure joint pain.
Adjustment Techniques
Chiropractic care uses an individualized approach to the type and cause of joint pain. Treating osteoarthritis with personalized adjustment techniques is a safe way to treat joint pain unless there is swelling involved. If an area contains swelling, this issue needs to be resolved before starting any chiropractic treatments.
Spinal Manipulation
Osteoarthritic pain in the back and neck can often be treated with spinal manipulation, or physically aligning of a specific joint with hands-on force to that area.
Infrared Sauna
Infrared sauna rooms use heat to relieve pain. Controlled heat is used to treat any painful joints and improve circulation.
Electrotherapy
Electrotherapy uses tiny electric pulses at the site of joint pain. These pulses are not painful but stimulate the nerves and muscles that are affected within the joints.
Ultrasound
Ultrasounds are not just for imaging. This ultrasound treatment is applied to soft tissues and associated joints. The ultrasound causes a massaging effect within the soft tissues, which treats swelling, pain, tenderness, and stiffness.
Visit Preferred Medical and Rehab for Joint Pain Treatment
Joint pain does not have to affect your everyday life. Contact Preferred Medical and Rehab for a consultation appointment to discuss personalized treatment options for your joint pain.
To make an appointment, please call the office at (907) 333-6525 or visit the website.
Meta Information
Focus Keyword(s): Joint pain treatment
Secondary Keywords (WordPress Tags): osteoarthritis, joint pain treatment options, personalized treatment

Posted In: Chiropractic Joint Pain