What You Need to Know About Paying for Auto Accident Treatment
What You Need to Know About Paying for Auto Accident Treatment
Written By Preferred Medical and Rehab on November 7, 2021
---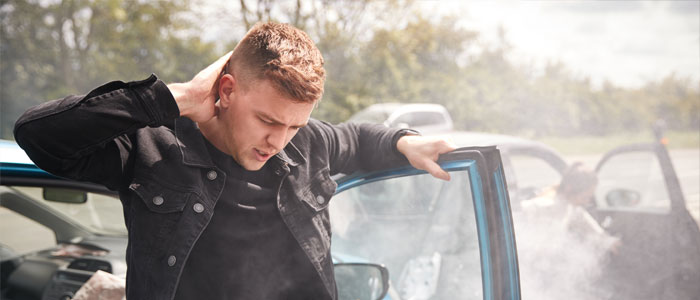 Getting into an auto accident is a scary experience that is made even worse when you suffer an injury. For many people, the stress of an auto accident is compounded by wondering how they will pay for treatment for their injuries after a collision that wasn't their fault. These concerns can actually cause people to put off seeking treatment, but doing so could lead to long-term complications that could have been avoided with early care.
Preferred Medical and Rehab is experienced in helping patients navigate the process of getting their auto accident treatments paid for while providing chiropractic care to help patients get back to feeling their best. Here is what you need to know about paying for auto accident treatment.
Paying for Auto Accident Treatment
Delaying treatment for auto accident injuries is dangerous, but fortunately, you have options for getting your treatment paid for when you suffer injuries due to an accident that wasn't your fault.
At Preferred Medical and Rehab, we have a network of local attorneys in Anchorage who specialize in helping the victims of auto accidents get the compensation to which they are entitled. We can put you in touch with an attorney who can deal with the other driver's insurance company on your behalf and set up payments for your treatment. We accept third party payments, so the insurance company can pay us directly for your auto accident treatment.
Seeking Treatment After a Delay
Dr. Hedges and Dr. Olamikan recommend that patients see a chiropractor after an accident, even if they don't think that they have any injuries. Many auto accident injuries aren't immediately obvious, and instead develop over the course of weeks and months. Getting an evaluation as soon as possible after an accident lets the doctors pinpoint injuries that may not be showing symptoms yet, and creates a record of seeking treatment that will help you receive compensation from the other driver.
If you have waited to seek care, you can still get treatment and make a claim for compensation. You have two years from the time of the accident to seek treatment for injuries. We can help you find an attorney to negotiate payment for your treatment at that time.
Don't Wait to Get Treatment for Auto Accident Injuries
Preferred Medical and Rehab has two locations in Anchorage to serve you, and we're experienced in helping patients navigate the process of paying for auto accident treatment.
You can make an appointment with our online form, or call (907) 333-6525 for our East Anchorage office or (907) 802-2442 to reach our Midtown location.

Posted In: Chiropractic Auto Injury Treatment