Why Choose Spinal Decompression for Your Back Pain
Why Choose Spinal Decompression for Your Back Pain
Written By Preferred Medical and Rehab on December 7, 2020
---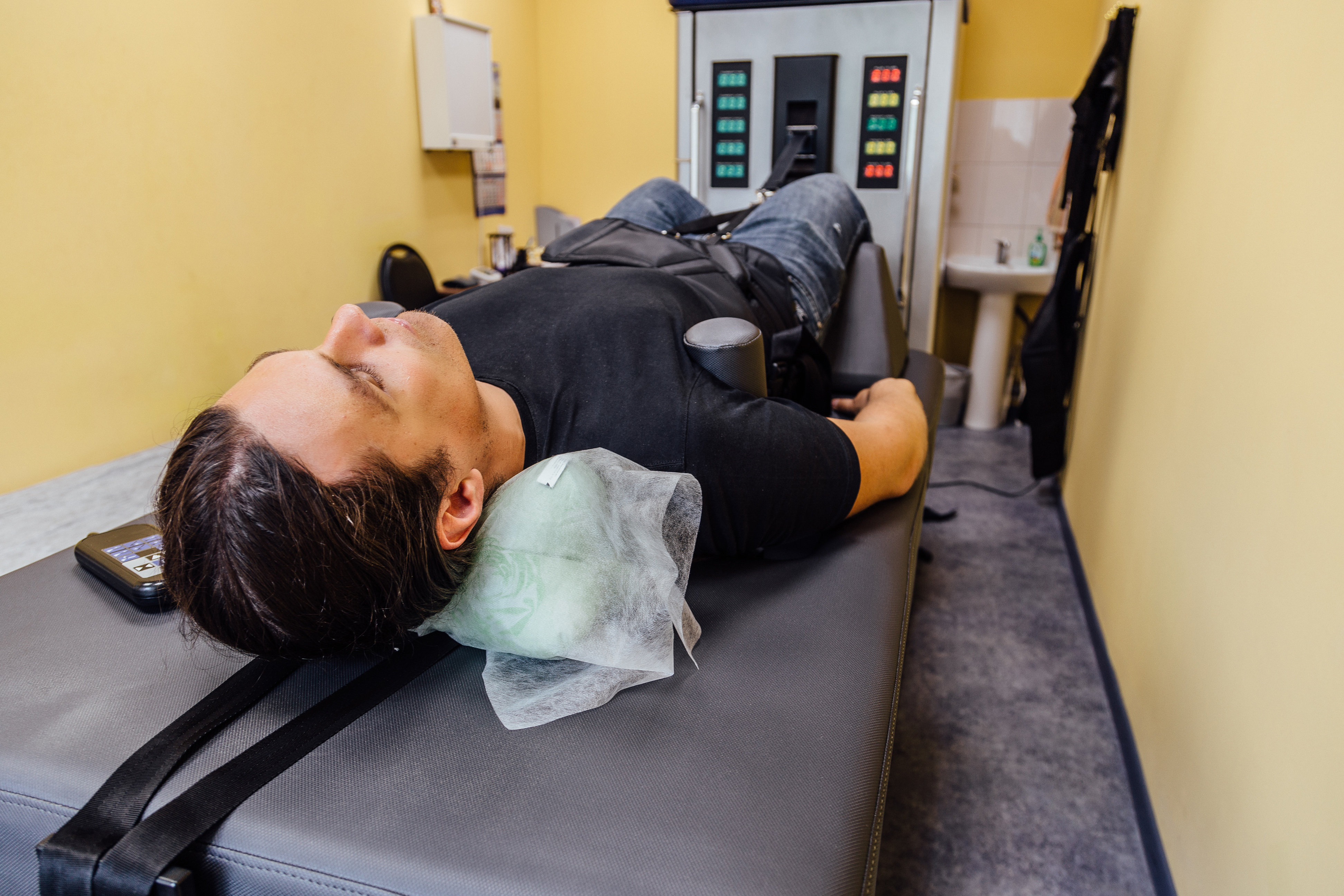 Back pain is one of the most predominate conditions across the globe. In fact, it is the single leading cause of disability worldwide and contributes to a lowered overall quality of life for millions of individuals.
There are dozens of reasons patients suffer from back pain, including:
Arthritis
Bulging/Ruptured discs
Injuries
Muscle/Ligament strains
Osteoporosis
Several different chiropractic treatments are available to help you find the relief you need, including spinal decompression and physical manipulation.
What is Spinal Decompression?
Spinal decompression, also known as traction therapy, is a non-invasive spinal treatment option for those suffering from back pain due to conditions such as herniated/bulging discs.
This treatment method uses a motorized table to stretch and relax the spine gently. This process helps to relieve pressure on your vertebrae and the soft discs located between each one. Removing this pressure also helps to relieve extra tension on your surrounding muscles and nerves.
Spinal Decompression is Only One Treatment Option for Back Pain
While spinal decompression therapy is an effective back pain treatment method on its own, it's often combined with several other chiropractic treatment options to help you find the long-lasting pain relief you've been searching for.
Again, depending on the nature of your back pain, your spinal decompression therapy may be accompanied by other treatments, including:
Electrical Stimulation
Heat Therapy
Ultrasound Stimulation
To find the best treatment combination for your needs, you'll sit down with your chiropractor and discuss your pain, your health history, and more. Once your chiropractor has all the necessary information, they'll customize a treatment plan suited to your unique needs.
Spinal Decompression in Anchorage, AK
Back pain, no matter how common, should never be written off as no big deal. Get the care you need from the team at Preferred Medical and Rehab. We're here to listen to your needs and make sure they are addressed to your satisfaction.
Wonder if you're an ideal candidate for spinal decompression? Don't wait to reach out. Schedule an appointment by either calling our office at (907) 333-6525 or using our online scheduling tool.

Posted In: Spinal Decompression Chiropractic