Winter Injuries, Back Pain Included, Can Be Treated with Chiropractic Care
Winter Injuries, Back Pain Included, Can Be Treated with Chiropractic Care
Written By Preferred Medical and Rehab on February 6, 2020
---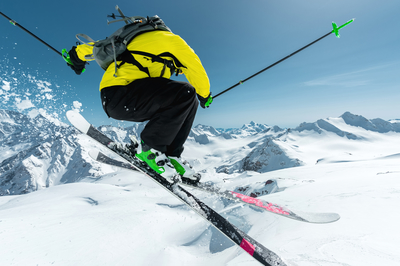 Winter injuries are no joke and can come about from simple activities, such as shoveling snow, to slipping and falling on ice. An earlier study completed by the U.S. Bureau of Labor Statistics showed that across the United States, an average of 42,480 workplace injuries and illnesses involved ice, sleet, or snow that resulted from overexertion, falls, slips and trips during the winter months. What this number didn't include was the average number of people who suffered from back pain and other winter injuries outside of the workplace during the winter months.
Children and adults alike can easily find themselves suffering from winter injuries such as back pain simply due to spending time outside in the snow. Instead of assuming the pain will pass, it's essential to have it checked out. Chiropractic care is a great, noninvasive option for those who notice more frequent pain during their winter activities, and the team at Preferred Medical and Rehab is ready to help.
Back Pain and Other Winter Injuries Can Be Serious
Snow and ice can be beautiful to look at; however, it is a leading cause of some of the most common winter injuries. Aside from frostbite and hypothermia (both which occur due to overexposure to frigid temperatures), the most common winter injuries tend to be sprains, strains and broken bones due to snow, ice and overexertion.
The most common winter injuries include and result from:
Broken bones from slipping on ice
Painful bruising from falls and muscle strains
Muscle strains in the back and shoulder while shoveling
Sprains from falling on ice, or tripping in the snow
Herniated/ruptured discs from lifting heavy, wet snow while shoveling
Concussions from winter activities, such as snowball fights and sledding
Torn muscles from winter sporting activities
Each of these injuries can leave a lasting mark and shouldn't be written off as a simple injury. From back pain to more serious injuries, seek immediate attention.
Don't Let Back Pain Keep You from Enjoying Your Winter
Winter injuries are nothing to joke about, and the team at Preferred Medical and Rehab understands that. If you're suffering from winter injuries of any magnitude, we advise you to schedule a consultation with our team right away. That way we can discuss your options and tailor a recovery plan around your individual needs.
If you're suffering from back pain due to a winter injury, don't suffer in silence. Give Preferred Medical and Rehab a call at (907)333-6525 or use our simple online form to schedule your appointment today.

Posted In: Chiropractic Winter Injuries