PRP Injections for Joint Pains including Knee Pain
PRP Injections for Joint Pains including Knee Pain
Written By Preferred Medical and Rehab on November 6, 2020
---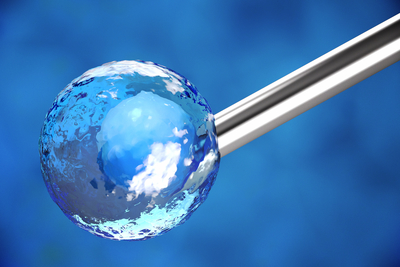 Millions of people across the U.S. report suffering from either severe or persistent joint pain at some point in their lifetime. One of the most commonly diagnosed forms of joint pain is knee pain, also known as osteoarthritis. Approximately 13% of women and 10% of men over the age of 60 are diagnosed with knee pain; however, those numbers do not include the thousands of individuals who have knee pain due to other underlying causes such as sports-related injuries.
Unfortunately, no one treatment method can help cure joint pain, knee pain included. However, when consulting with a chiropractor, they can offer you various treatment options, including physical manipulation and PRP Injections.
What are PRP Injections?
Platelet-Rich Plasma (PRP) Injections are frequently used to treat knee pain. For those looking for a natural injection to help manage their pain, this is an excellent option because PRP injections use your own blood to help promote healing.
First, a small sample of blood is taken from the patient. This is then placed into a machine that separates the platelet-rich plasma from the rest of the blood. The platelet-rich plasma is then injected into the area that is being treated, such as your knee. This is believed to help your body jump-start the healing process and help it repair any damage that may be causing you pain, such as ligament damage.
How Do PRP Injections Work as a Knee Pain Treatment?
PRP injections are an effective knee pain treatment for those who have injures that include a ruptured ligament or even torn cartilage. When the patient receives a PRP injection for knee pain, the injection is aimed at the precise ligament or directly into the cartilage to get the body's natural healing process started.
As this process begins, the body will send more plasma and white blood cells to the area to coax reparative cells into multiplying. From there, these cells will start to repair the damage done to either the cartilage or ligament that is causing you knee pain.
Knee Pain Treatment in Anchorage, AK
While PRP injections are an excellent knee pain treatment option, they are most often combined with other chiropractic treatments to ensure proper healing. The team at Preferred Medical and Rehab will walk you through each of your treatment options to make sure you are getting the most out of your care.
Have questions about PRP injections? Then call our office at (907) 333-6525 or use our online scheduling tool to set up a time to speak with a member of our team.

Posted In: Chiropractic PRP Injection