Top 4 Chiropractic Care Services to Treat Auto Injuries 
Top 4 Chiropractic Care Services to Treat Auto Injuries 
Written By Preferred Medical and Rehab on December 6, 2019
---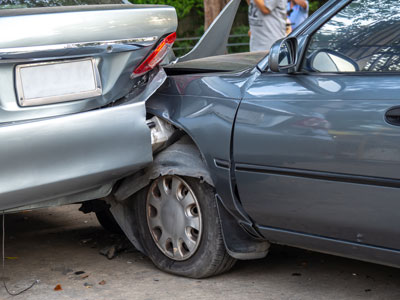 If you suffer from an injury due to an auto accident, the stress can be overwhelming. Located in Anchorage, Alaska, we can help reduce the stress, pain, and general discomfort that comes with car collisions and other accidents. Preferred Medical and Rehab features treatments like spinal decompression, physical therapy, massage, and trigger point injections.
Auto Injury Treatment with Chiropractic Services
Preferred Medical and Rehab offers a variety of services within the chiropractic care spectrum. These services focus on reducing pain and treating injuries due to an automobile accident.
Spinal Decompression
This is a nonsurgical treatment in which a motorized table is used to gradually and gently stretch the spine. Spinal decompression takes pressure off the vertebrae and spinal discs, further relieving pain connected to the nerves and muscles.
Physical Therapy
Physical therapy within chiropractic care uses a personalized approach for each individual and each automobile injury. This service is beneficial because it focuses on repairing function, relieving pain, and healing injuries without the use of pharmaceuticals or invasive surgeries.
Massage
Massage therapy is helpful to auto injuries in that it lessens pain and swelling at the injury site, improves circulation, increases mobility, and reduces stress. Deep tissue massage therapy is the most beneficial in that it gets into the muscles and joints, which improves symptoms and healing.
Trigger Point Injections
These injections are used to relax the tiny hard knots of tissue that form from auto injuries and other trauma within muscles, strains, and soft tissue. The injection is inserted into the area of the trigger point with a small needle.
ChoosePreferred Medical and Rehabto Treat Auto Injuries
Preferred Medical and Rehab believes in treating patients suffering from automobile injuries with the most individualized and rapid approach.
To set up a consultation, call the office at (907) 333-6525 or visit the website.

Posted In: Chiropractic Auto Injury Treatment